Complete Skin & Beauty New Facial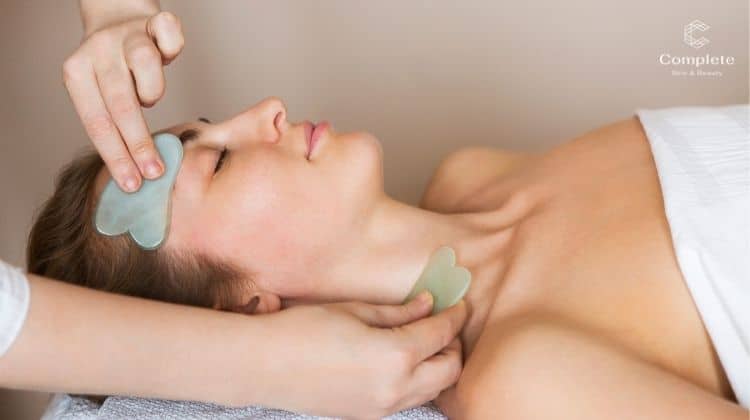 Complete Skin & Beauty have a new facial treatment called the Gua Sha Facial. If you haven't heard about Gua Sha before; it is an ancient Chinese medicine technique that has been used for decades to focus on lymphatic drainage. Recently, Jade and Rose Quartz stones have become increasingly popular among celebrities and influencers. You most likely have seen these odd shape stones (or rollers) being used to massage the skin and wondered what are the benefits?
A poor lymph function can make your skin appear puffy, dull, and even prolong healing of breakouts.  Jade or Rose Quartz stones, used correctly in a very specific way, help to improve your lymphatic system and in return, making your skin look and function better.
This exciting new 1 hour facial is designed to release muscle tension, improve circulation and reduce puffiness. Using a Jade or Rose Quartz stone a specialised lymphatic drainage massage is performed to reboot your circulatory system, which is a key factor in optimising your skin health.
Experience the Gua Sha Detox facial this month for $129.